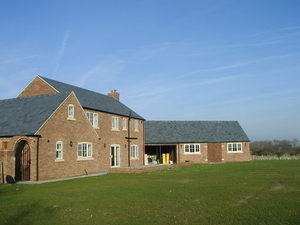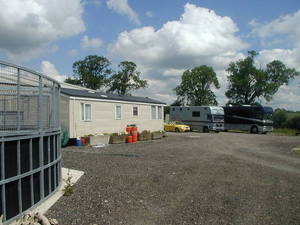 Houses for Rural Enterprises:
almost everyone likes the idea of living in the open countryside
unfortunately, the Town and Country Planning Act rules are mostly but not always against this idea
A New House in the countryside - is almost always only permitted as a house necessary for an essental worker to look after farm animals or other livestock, which may include horses
Conversion of Existing Buildings to residential accommodation - may be permissable for a wider number of reasons such as:
a house necessary for an essental worker to look after farm animals or other livestock
to provide holiday accommodation or other tourism income generation
to provide social housing in areas of special need
For houses for essential workers for it will be necessary to prove that:
there is a real need for a worker to be resident on site - often difficult if there is already a main "farm house"
the farm / rural business has been in existence for some time and is viable and expects to remain so to the scale where the business can afford a typical mortgage (even if it does not need a mortgage)
there is no alternative accommodation that is available and affordable
For new farms or other rural enterprises it is usual to first gain permission for a temporary dwelling,
a mobile home or log cabin, until you have been in business long enough to prove the business will meet the stringent requirements of the authorities.
this temporary permission will last 3 years - not long to build up a business to a fully viable standard - especially if the markets turn against your business such as in the 2007-2010 "slump".
if in year 2 your business is doing very well you can put in an early application for permission for a permnanent dwelling.
Permission to Develop Old Farm Yards to Housing is becoming more difficult due to the need to meet the latest "sustainability" requirements. Such proposals should only be put forward after considerable planning and preparation as most are refused and once refused, it is a very steep uphill battle to reverse the decision to a "yes".
Landyke Business Appraisals - rather than just submitting an application and hoping for the best, Landyke will:
thoroughly assess your business and research both local and national planning policies in order to give you an honest appraisal of the prospects of obtaining permission
prepare a business appraisal to prove to the planning authority how your business meets their requirements
design landscape planting schemes for the planning site or the whole farm/estate
monitor and progress chase the planning application, represent and speak on your behalf at planning meetings
With experience of farming, fishing and horses, Landyke can handle your application with a full understanding of what you require. Examples of temporary "mobile home" permissions and new permanent dwelling permissions gained are:
new farm house on greenfield site
second and even third houses on large stock farms
farm relocations to out-of-village sites
conversion of farm buildings to provide worker accommodation
new houses and staff accommodation for equestrian enterprises, riding schools, racing yards, livery yards and studs
For all applications for planning permission it will be necesssary to submit detailed maps and drawings - see examples on our Buildings page
Landyke will be pleased to work with your own architect, or to help you choose one who has a proven track record in house design for rural areas - not as common a skill as you may imagine.